Meet our Staff

What makes us unique is that we are California State licensed, fully practicing general contractors as well as a full service termite company providing termite inspections, termite treatments and structural repairs. This combination of experience and expertise is very rare in the home inspection industry. As a result, we quickly became a leader in the home inspection market and gained the trust of tens of thousands of home buyers and sellers.
---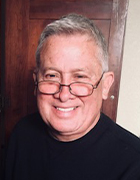 Mark Matlock, President and CEO
Mark has been in the construction and structural pest control industry for more than 40 years. He has been a licensed termite inspector in California for more than 36 years. Mark has personally inspected more than a hundred thousand homes in Northern and Southern California over four decades. Mark has a Bachelors and Masters degree in business administration. When he is not inspecting, he is spending time with his wife Sandra, and his five grandchildren.